50% OFF Aromatouch Treatment (New Clients Only)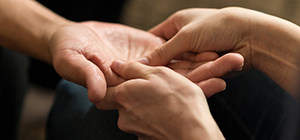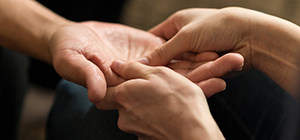 sale
50% OFF Aromatouch Treatment (New Clients Only)
Valid for your first appointment only (one per customer).
Are you enjoying the deep bliss of essential oil infused yoga classes? This is the next step. Elevate your overall wellness with a gentle and deeply relaxing essential oils treatment.
Curious what all the fuss is about? Watch this video to learn more about the benefits of receiving Aromatouch, https://vimeo.com/135489089

Your session includes...
1 x 45 minute doTERRA essential oil "Aromatouch Technique" treatment.

15 minutes to unwind in our lounge room with an organic herbal tea and your choice of a doTERRA infused raw vegan bliss ball or chocolate.
After purchasing this item, please phone Claire, 0400 858 288 to book your appointment time. Appointments are available Tuesday/Thursday/Saturday: 11:00am, 12:00pm, 1:00pm, 2:00pm
Cancellations within 24 hours of appointment time incur a 50% cancellation fee.
Want us to come to you? No problem.
Appointments at other locations within 10km of the studio, such as your workplace or residence, incur a call-out fee of $50. An additional charge of $2/km applies to locations more than 10km from the studio.)
More Info...
The AromaTouch Technique is a simple yet powerful way of receiving an uplifting essential oils experience.
Developed by Dr. David K. Hill, D.C., to provide individuals with access to the multiple benefits of specific oils used in combination with human touch. During the treatment eight different oils/blends are applied to your back and feet. Read more about the oils here, https://www.doterra.com/AU/en_AU/aromatouch-technique-oils
Whether it is a hand shake or a hug, all physical touch holds different meanings. Even when sharing essential oils, there is a difference between rubbing the oils on someone's forearm and taking the time to really affect their overall well-being through the AromaTouch Technique. Physical touch is as important to the AromaTouch Technique as the aroma because of its amazing healing benefits. While the main purpose of the technique is to apply the oils and provide the recipient with an essential oil experience, the AromaTouch Technique is also about connecting with another person on an emotional level. The connections developed through this technique form feelings of trust and help the recipient relax.
The AromaTouch Technique is gentle and can be adapted to accommodate young or sensitive skin so that anyone can benefit without the worry of overwhelming the body. Different factors that we face in our daily life can have an impact on our overall well-being. When dealing with a child who needs individual care, a friend frustrated with school, a spouse with stress from work, or a teenager worn out from sporting practice, the AromaTouch Technique can help.